Click on the upper left icon to see other LifeCasts by Become The Source
---

Photo was taken by 636: Location: Spain - The Novie walks with a woman who received NRG-6 Healing
What is BTS?
---
Many individuals often ask the very same question about the mysteries and meaning of life. Of course, the answers may vary, depending on who you speak to.
In short, BTS is a multimedia organization bringing to you not only hard to find information, but also bringing you the answers.
It is an organization which works towards life management.
In order to help you achieve your absolute best lifestyle outcome, the FOUR PILLARS were established in order to align the elements needed in order to be able to live life on your terms.
The Pillars consist of a two-fold repertoire: They consist of the education needed to understand how to achieve your optimal outcome and also provide the resources necessary to achieve them.
---
---
BECOME THE SOURCE
Become the Source is the only online free and non-biased Life Management Research Organization. It is the only official online broadcast facility for The Association Files (TAF) Research.
---
BTS Provides Controversial Life Management Tips and Tricks for You to Manage Your Life.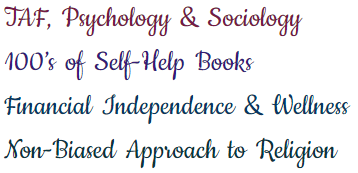 ---
According to the original agreement between the original members of BTS and OFF-World, TAF information is designed to fit everyone's way of living and MUST BE FREE.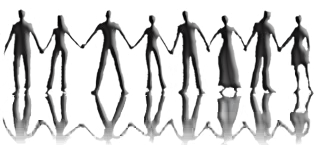 Helping the World by Helping the Individuals:
---
The crew on BTS transmits online for a period of time in order to reach individuals across the world awakening to their ideal way of life and purpose. The BTS Crew presents their audience with various points of view and challenges they may be facing. With the BTS Live on Air Team (The Novie, ELLE-1, and Luna 9), along with the help of M.O.T.H.E.R., we attempt to reach a conclusion in order to help the well-being of each individual listening to the LifeCast.
Cleverly, the BTS crew created alliances throughout the world that donate their time and efforts by providing information, knowledge, products, and solutions for individuals in their growing needs. This has made BTS (Become the Source) the number one show of its kind.
The Mission
---
BTS has only one mission: To provide life-changing information to individuals who are seeking knowledge and wisdom that has been lost for centuries, millennia, and more.
The Crew at Become the Source is working together with M.O.T.H.E.R. in order to assist the Limited Humana Consciousness and the Limited Humana Singularity. The Crew then relays the information to M.O.T.H.E.R. in the form of Information Dissemination.
On December 31, 2010, an eight-year experiment ended abruptly with great success. The two surviving members of the original iCore team, The Novie and ELLE-1, reached a turning point when they discovered a way to connect to Source, a task is done after facing many dangers.
About the Cast:

---


ELLE-1 was one of the ori­ginal mem­bers of the 1st ex­per­i­ment. She is a li­censed in­structor and has been work­ing with TAF files for sev­eral years at­tempt­ing to de­cipher vital in­form­a­tion con­cern­ing how to em­power the in­di­vidual. Her con­cerns are fo­cused heav­ily on how to as­sist in­di­vidu­als in their jour­ney through life.

However, through her trans­form­a­tion she has ac­quired the abil­ity to shift between the Eso-Life and the Ego Life. For this reason, The Novie calls her the Hy­brid. With her trans­form­a­tion she gained abil­it­ies that have now be­come es­sen­tial to TAF Re­search.

---

---




X-Mil­it­ary and Mar­tial Artist , The Novie dis­covered the Paranor­mal Life at a young age. It would not be until after he left the mil­it­ary and began to give self-help courses that he would be led down a path of paranor­mal find­ings and com­mu­nic­a­tion to OFF-World en­tit­ies.

Ac­cord­ing to TAF, The Novie is clas­si­fied as a Walk-in at the age of 17.

His ex­pert­ise has en­abled the group to ex­tract the hard to find an­swers from OFF-World. He has played a key role in as­sisting mem­bers of the BTS Crew and BTS team to un­der­stand the major paths of Life, Ex­ist­ence, and Self.

---
BTS specializes in items and technologies that allow to become your best, achieve your best, and know how to get there.
How are we different?
---
Where most companies or podcasts only talk about what you can do or should do, we find the way for you to be able to do it. As you may have seen, BTS is an inspiration for individuals seeking answers by way of our LifeCastw entitled, BIBX, TAF, and The Premise. These LifeCasts not only discussed methods of becoming the source, but also we take it a step further by discovering and researching the tools you need to become all that you can be. We provide these solutions and the training for free.
We are not salespeople:
Each individual that you reach works independently of BTS but have agreed to work for the better good. BTS calls these men and women the paid volunteers of the Phantom Force.
Synergy in Motion:
---
You become the hero: When you purchase the items or services that you need and already use, you are feeding families and providing employment to individuals and not large corporations. At the same time, your efforts also allow BTS through a very rigid and redefined concept of accounting to continue providing free services to people like you and people in the Phantom Force.
List of Some of Our Services:
---
The following services and the volunteers of these services are MOTHER approved:
Shopping Annuity:
---
Change spending into earning:
Imagine how much money you could save if every time you shop you would get cash back. Now you can. Become the Source introduces how to build a Shopping Annuity. Now you can get cash back and save 5% to 50% on the things you are already buying. Not only will you be saving thousands of dollars a year, but if you so choose you can learn how to retire. Don't believe us? Click here to find out more.
DynexSM
---
Social Media amateur now can get paid like professional:
Now you can double-dip and even triple dip with your social media. If you have a Blog, YouTube channel, Facebook, or any form of social media you wish to monetize, now you can monetize through the normal long and Antiquated means of having people click on advertisement around you end at the very same time learn to sponsor yourself with over 4000 - 50000 different products and more. it's like owning your own warehouse and selling whatever you want by simply showing it off on your social media. trust us you have no idea how much income potential you will have. to find out more How We Do It click the link below or contact us.
---
We listen so you can succeed:
Become the Source has always been into assisting others finding the correct health and nutrition. Now you don't have to guess to find out what it is you need the most. Our team of experts will assist you in understanding which product best suits your needs. And best of all, it's free. Are you ready to get fit? Let's get started click here to find out more.
Wellness Consulting
Wellness Product Selection
Beauty and Cosmetics
---
Be beautiful and healthy at the same time:
Do you want to look your best like some of our most famous stars out there? Let our staff guide you into a journey of beauty and art. We have thousands of items to choose from and different ways to help you become the most beautiful you that you can be. The cost of the service is friendship.
Wellness for Licensed Professionals
---
Make more by doing less:
Are you a doctor, chiropractor, or another type of licensed professional and would like to have the absolute best in your establishment? Are you also looking into ways outside of the conventional pharmaceutical prescription? We have something that will satisfy your needs, the needs of your clients, bring clients back to you, and make 2 - 3 streams of income. How is this possible? You're going to have to click here and find out.
Nonprofits
---
Making your NonProfit Profitable:
Learn how to make your nonprofit profitable with the use of our professional accounting system. You can raise money for your nonprofit and make your nonprofit spend more time providing Services rather than attempting to create funding for itself. We will take you step-by-step through a wonderful and comprehensive process. Not only your nonprofit will profit, but the people following your nonprofit will also reap the benefits Click here to find out more.
Debt Shredder
---
Pay it off and less time and save more money:
It seems almost as if the day you're born you are going to make payments on something or other. Your baby bottle, your diapers, and so forth. The truth is that most Americans believe they can handle not being in debt. This isn't true. It is not the debt that hurts you so much. It is the interest. The Debt Shredder program takes all of your accounts and teaches you how to pay them off to avoid heavy interest. How is it done? Click here to find more information.
Business Mentoring:
---
In business for yourself, not by yourself:
In an economy constantly showing that it's harder and harder to continue to live on a fixed income, meaning your job, there should be a way to be able to make a buck stretch out longer. Did you know that if you own your own business, you can have tax write-offs on your gasoline, house, and more? Now there is a business structure that you can have in order to make ends meet and become profitable--and even retire. Mentoring is absolutely free and a small business consultation will help you see the light at the end of the tunnel. Click here to turn on the light.

Humanacon
.org
---
Becoming Successful the fun way:
You might be familiar with stories of people wanting to start something new, then getting frustrated and quitting because they do not feel like they are getting anywhere. What a world of difference a little guidance and the right resources would have done. Our courses and resources are here to guide you every step of the way.
*New Unfranchise Owner
Flow of Business
Learning How to Learn
Eso-Life 101 A
RTE Course
How to start your own online business
More
ESO-Life: (Economic Spiritual Optimization - Life)
---
The Life Coaching that suits your needs:
When people think of new age, they really are saying very old stuff brought back to life. However, everyone internally would like to feel connected to a higher source. They just don't know how. Become the Source opens the door to Spirituality 101, Learning How to Learn 101, and another groundbreaking courses and classes that can help you choose your way through the Maze and Mayhem of understanding your inner spirit. Click here and spread your wings.